WhirlyBall offers a premium social experience with a variety of indoor activities including WhirlyBall, LaserTag, HyperBowling and bowling. With an expansive craft beer program and a menu featuring modern American fare, there's something for everyone.
Located in Andersonville, Uvae is a stylish destination for New American cuisine with a curated wine list and signature house cocktails. The menu features food with the thoughtful inclusion and merging of the unique, diverse ingredients brought by our amazing city.
The newest addition to the North Center neighborhood, The Rambler Kitchen + Tap opened in June 2019 and features an extensive menu of appetizers, salads and sandwiches.
A casual yet elevated sports bar, The Graystone Tavern is in the heart of Lakeview's Wrigleyville neighborhood, conveniently located a short block from historic Wrigley Field.
Sweet Mandy B's is a welcoming bakeshop with old fashioned treats from cupcakes and pies to cookies, plus breakfast bites.
Located in Edgebrook, Dakota 94 is a family-friendly breakfast, lunch and dinner neighborhood spot featuring a sweet and savory menu of American cuisine with everything made in-house from scratch.
What began in Chicago in 1978 is now one of the most award-winning steakhouses around. For over 30 years, Morton's Steakhouse has been on a mission to provide "The Best Steak… Anywhere."
Mastro's Restaurants is a collection of sophisticated, classic steakhouses and and sumptuous fish houses owned by Landry's, Inc.
Located on the lively stretch of Division Street between State and Dearborn in Chicago's Gold Coast, Play seeks to be a lively and dynamic bar and lounge in the landmark neighborhood.
Located in Rogers Park, Onward offers a fun and playful take on new American cuisine in an elevated neighborhood setting.
Located steps from Wrigley Field on Clark Street, HVAC Pub features creative pizzas made with the freshest ingredients, 72 canned beer options, cocktails and local live music in a bi-level space with TVs.
Serving authentic Italian-inspired cuisine with a focus on fresh, house made pasta in the River North neighborhood.
Aberlour's core portfolio includes three expressions double cask matured in bourbon and sherry casks – the Aberlour 12 Year Old, 16 Year Old and 18 Year Old – as well as the cask strength A'bunadh, which is matured exclusively in first fill Oloroso sherry casks.
A tribute to the beloved movie "Elf" at Wrigleyville's Stretch Bar & Grill.
A lively, ultramodern sports parlor that has taken over the first floor of the multi-level drinking and dining establishment.
Featuring European-inspired dishes, quintessential mid-century cocktails, and eccentric interiors that make this continental tavern one of River North's favorite spots.
The Weber Grill Restaurant is the result of over 60 years of Classic Outdoor Grilling—from the people who invented the Weber Charcoal kettle grill.
Located in Chicago's River North, Joy District combines a heightened dining experience with private enclosures, a roof top experience, and late night lounge.
Located in Chicago's Loop, Roanoke is an upscale restaurant and lounge serving trendy comfort food, signature cocktails, craft beers and great wine.
Essaness Room
Brando's Speakeasy
Located in Lincoln Park and the West Loop, Hakka Bakka features Indian food that uses fresh ingredients and authentic recipes to showcase the myriad of flavors that truly represent the diverse cultural experience that is Indian cuisine.
Located a few blocks from the heart of Logan Square, The Owl is the late night destination in the neighborhood.
Located at the Six Corners in Chicago's Bucktown neighborhood, Estelle's has been a neighborhood staple for over a decade.
Located in Chicago's Wicker Park area, Easy Bar is as eclectic and entertaining as the neighborhood in which it resides.
Located in Chicago's Lincoln Park area, aliveOne combines the very best of music and spirits.
Located at the border of Bucktown and Logan Square, Remedy Bar is an unpretentious neighborhood bar just steps from the Western blue line stop.
Surge provides sustainable safe water, sanitation, and hygiene solutions, in an effort to change the world one drop at a time.
The Miller Lite Beer Garden, on the East End of Navy Pier, is a great place to unwind and enjoy Chicago's lakefront while listening to the hottest local bands.
A delightful Mexican cantina located on Navy Pier.
Founded by the Gordons in 1999, Gordon Salon has been styling the Chicagoland area for over 15 years.
Belly up
Located in Lakeview, The Pony, a spacious and ultra sports bar, offers a relaxed ambience that welcomes every type of crowd.
The Crystal Gardens, operated by Phil Stefani Signature Restaurants, is a beautiful Indoor, one‐acre, botanical garden.
Terrace on Clark
Tuscany Italian Restaurants feature one-of-a-kind pasta dishes, steaks and seafood prepared to perfection.
Located at 2013 West Division in Wicker Park, Takito Kitchen offers Mexican-inspired cuisine.
A destination for sports viewing and the perfect pre or post Cubs game stop, Stretch Bar & Grill is located in the heart of Wrigleyville.
SIP
The iconic Chicagoland family of Italian-American restaurants.
Enjoy the breathtaking views of the Chicago skyline and Lake Michigan at Riva Restaurant on Navy Pier.
Reach Out and Read makes literacy promotion a standard part of pediatric primary care, so that children grow up with books and a love of reading.
Pi Gallery
Phil Stefani Signature Events
437 Rush
NY Delicatessen
Located in River North, Municipal Bar + Dining Co is an upscale sports bar and industrial gastro-pub.
Mondo Meatball
Located in Wicker Park, MAK offers the dynamic flavors of traditional Chinese cuisine with a healthy and modern twist.
Located on the corner of Cortland and Winchester in the heart of Bucktown, Lottie's Pub is a classic Chicago establishment.
Lobby Lounge at ShowPlace Icon comes from the mind of celebrated restaurateur, Jerry Kleiner.
Located in the heart of the North Center neighborhood, Tavern on Little Fort was created in the spirit of the inns and taverns that lined the Little Fort Road trading route, now known as Lincoln Avenue.
Kizuki Ramen & Izakaya features authentic Japanese ramen direct from Tokyo.
Kanela Breakfast Club features a local, organic, and flavorful approach to a Greek-infused American breakfast and lunch.
Leading global organization focused on type 1 diabetes (T1D) research.
Located in Old Town and Marina City, IVme is a hydration clinic, providing expedited hydration therapy through intravenous (IV) delivery of fluids, appropriate medications and essential vitamins.
ShowPlace ICON Minneapolis
At ShowPlace ICON guests are not only watching a movie, they are redefining how movies should be watched.
Harborside Golf Course
Located in West Town, Chicago, Frontier is a multi-level, neighborhood tavern with a private party space and beer garden that will be winterized and accessible for the colder months.
Located in the West Loop, Forno Rosso (meaning "red oven" in Italian) offers traditional Neapolitan-style thin crust pizzas served fresh from a classic, wood-burning Gianni Acunto oven imported from Italy in a contemporary, urban atmosphere.
One of Lakeview's top sports bar & grills, Flagship feautures 15 TVs, including five 70" displays and a quad 92" video wall, make it the go to game day spot for Miami fans and all Chicago sports.
Delish
Crizen Hasegawa is a highly recognized hair and makeup artist who specializes in wedding services.
Compass Bar is a beer-centric restaurant and bar concept, focusing on craft beer and wood-fired pizzas.
Located in the heart of Roscoe Village, Commonwealth is a casually sophisticated tavern offering an approachable menu featuring rustic comfort food.
Clark Street Dog and Bar has been serving the Chicagoland area delicious Chicago-style food since opening in 1977.
City Dough
Castaways Bar and Grill is the best location on North Avenue Beach for great food and ice cold drinks.
Full-service, wholesale coffee roaster based in Seattle, Washington with café's located in Chicago, Portland and Seattle.
Caffè RōM captures the essence of a Modern Italian caffé found typically in the urban centers of Milano, Firenze and Roma, where the coffee bar is a place you visit several times throughout the day.
Located in the in the Streeterville neighborhood, Bellwether features diverse yet approachable lunch and dinner menus.
Latin inspired shared-plate concept located in the West Loop.
Authentaco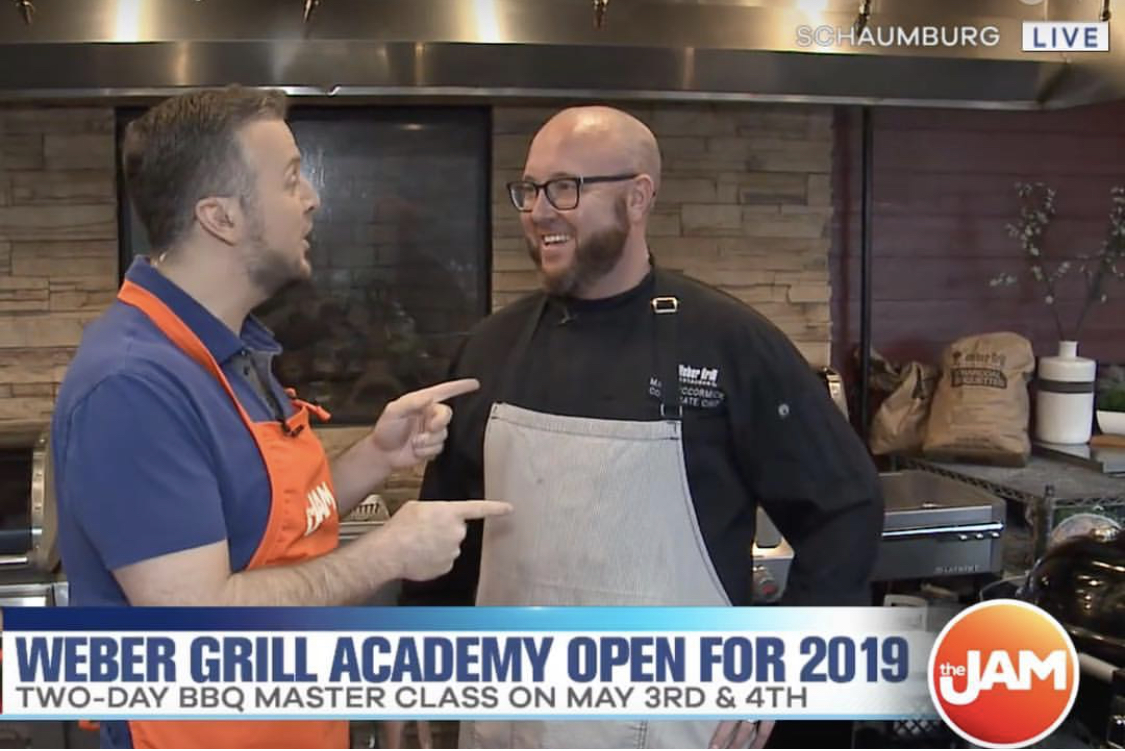 Below is our complete list of past and present clients