EXTRA! EXTRA! READ ALL ABOUT US!
With over 30 years of combined experience, the team at Papergirl PR & Marketing knows our clients and their customers inside and out. Papergirl was built upon an instant friendship formed by a mutual adoration for dogs, biking, music, shopping for antiques, mimosa brunches and most importantly, a passion for public relations. We are now excited to serve as an extension of our clients' internal sales and marketing teams, and we are intent on producing results that exceed expectations.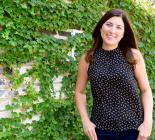 Megan Geosano Amman
Co-Founder/Director of Marketing
A Cleveland native, Megan attended the University of South Florida in Tampa where she received a Bachelor's degree in Mass Communications with a focus on Public Relations. With eight years of experience in the restaurant and hospitality industry as well as more than 15 years of combined marketing, communications and advertising agency experience, she has a portfolio of knowledge that ranges from advertising, public relations and marketing to special event execution, brand building and business-to-business marketing.

Megan's professional experience has entailed setting the strategic and conceptual direction and managing design production for the restaurant and hospitality, health and beauty, finance, legal, building, entertainment as well as food and beverage sectors. She also brings an abundance of knowledge in sponsor and partnership marketing having negotiated and managed programs on behalf of her clients. Organizations she has partnered with include Bacardi, Chicago Blackhawks, CS Magazine, Chicago Magazine, Gilda's Club of Chicago, Green City Market, JDRF, Make-A-Wish Foundation, Match.com, Meals on Wheels Chicago, Reach Out and Read, The Lynn Sage Foundation, Whole Foods Market, Yelp and more. Having years of both client and agency experience combined with a passion for the hospitality and entertainment industries, Megan brings a well-rounded perspective to client service.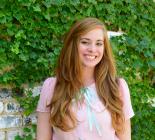 Megan C. Osterhout
Co-Founder/Director of Public Relations
Megan graduated from Michigan State University where she received a Bachelor's degree in Communication, a specialization in Public Relations and a Business Cognate. After completing several event and entertainment driven internships in college, Megan naturally landed in hospitality and entertainment PR for Ala Carte Entertainment, a bar, nightclub and restaurant group that owns and operates over 15 Chicagoland locations. Megan then worked for Blast Marketing in Chicago where she strengthened her PR and marketing portfolio and fine-tuned her management style leading the PR team as the Director of PR. She worked with clients across the hospitality, health, beauty, and lifestyle industries in at least 10 states including Entertainment Cruises, Gibsons Group, Giordano's, Go Roma, IVme (formerly Revive), Rosebud Restaurants, Takito Kitchen, Texas de Brazil, Whole Foods, and more.

In 2013, Megan co-founded Papergirl PR & Marketing where she continues to work in hospitality and lifestyle public relations, marketing and social media. While she loves working on new business or product launches having executed grand opening campaigns for over 30 businesses, Megan believes clients benefit most from long-term relationships where a cohesive and comprehensive marketing, PR and social media strategy can be implemented.

Megan cultivates local media and influencer relationships and placements for her clients but has had great success with national hits in publications like Bravo.com, Brides, Bustle, Food & Wine's FWx, Forbes, Reader's Digest, The Daily Meal, The National Culinary Review, NY Post, Today.com, USA Today and more. She also plans and facilitates countless TV and radio segments each year along with at least one small or large-scale media, concierge and influencer event each month.